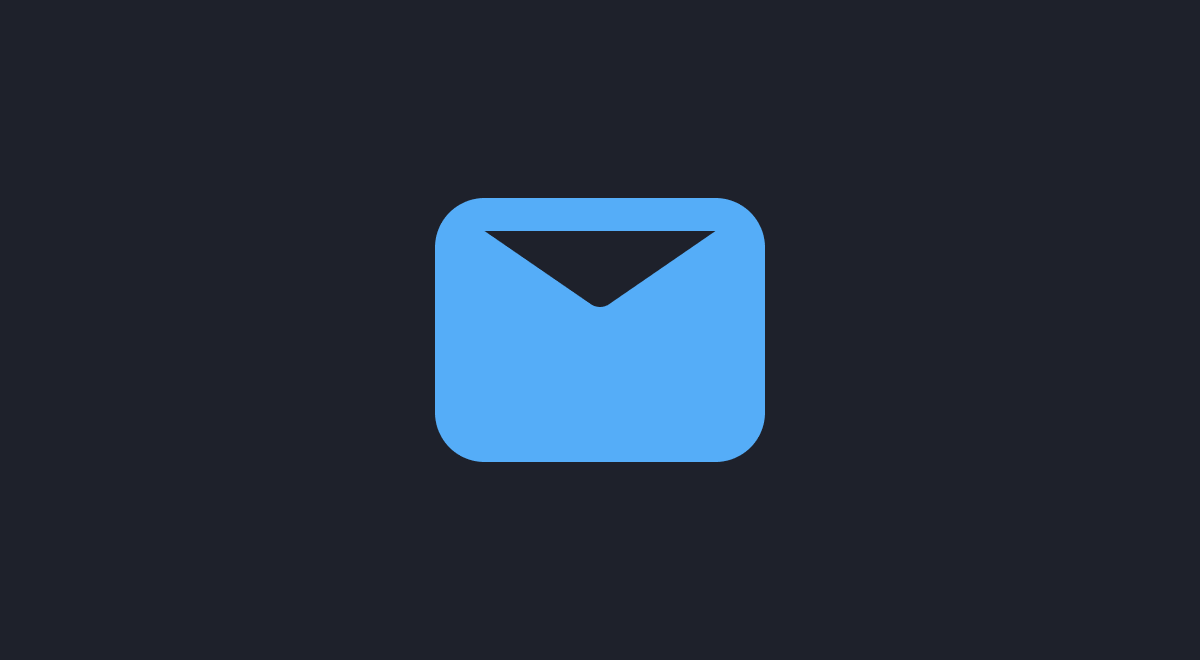 Email based courses turn the inbox into a classroom.
– Will Steiner, founder of Big Later
I've gone down the rabbit hole of online learning the last few months. From taking my university courses online due to COVID-19 to taking online courses on my own, I've started to understand where there's value in online learning.
Unlike many in higher ed, I'm optimistic. Those of us who teach courses or manage student-facing educational programs have much to be inspired by from the tools, frameworks, and ways of thinking in online learning. We can adapt what works in online learning to the learning experience at the university.
Widening the aperture of online learning⌗
Most of us think of online learning as the self-paced, massively open online courses (MOOCs) that Udemy, Coursera, and others offer. Having taken a few of these, I've noticed that it typically goes like this:
You sign up for a class for free or a small fee.
You watch a few videos, which are often times a screen share narrated by your instructor.
You answer some reflection prompts.
You might work on a group and/or participate in an online forum with others.
You may complete a capstone project, if you make it that far in the course.
Maybe you learn something?
While MOOCs can be sources for inspiration on a topic, the completion rates are in the single digits. That's right: on average, 1 out of every 10 people who take a MOOC actually finish the course.
We've since seen the rise of MasterClass and other online course platforms which are variations of the same core concept: take a course at your own pace by mostly watching videos and reviewing content on a platform.
Meanwhile, the most promising recent development in online learning has been the rise of cohort-based courses. Cohort-based courses take benefits of online courses (scale, accessible anywhere) and blend them with benefits of well executed university courses (higher cost of entry means more skin in the game, live sessions with an instructor, community of people learning together).
But what if online learning wasn't about taking a course? What if you didn't have to join a platform and watch videos? Instead, what if you could consume small essays and stories that are delivered to your email inbox over a few days? Enter the joy that is email based courses (EBCs).
An EBC is a collection of emails that a person receives to learn a specific topic. EBCs have a definite end date, usually after a certain number of emails or days. For example, Big Later, an EBC which educates young(er) people on investing first principles, sends 25 emails in the duration of a month.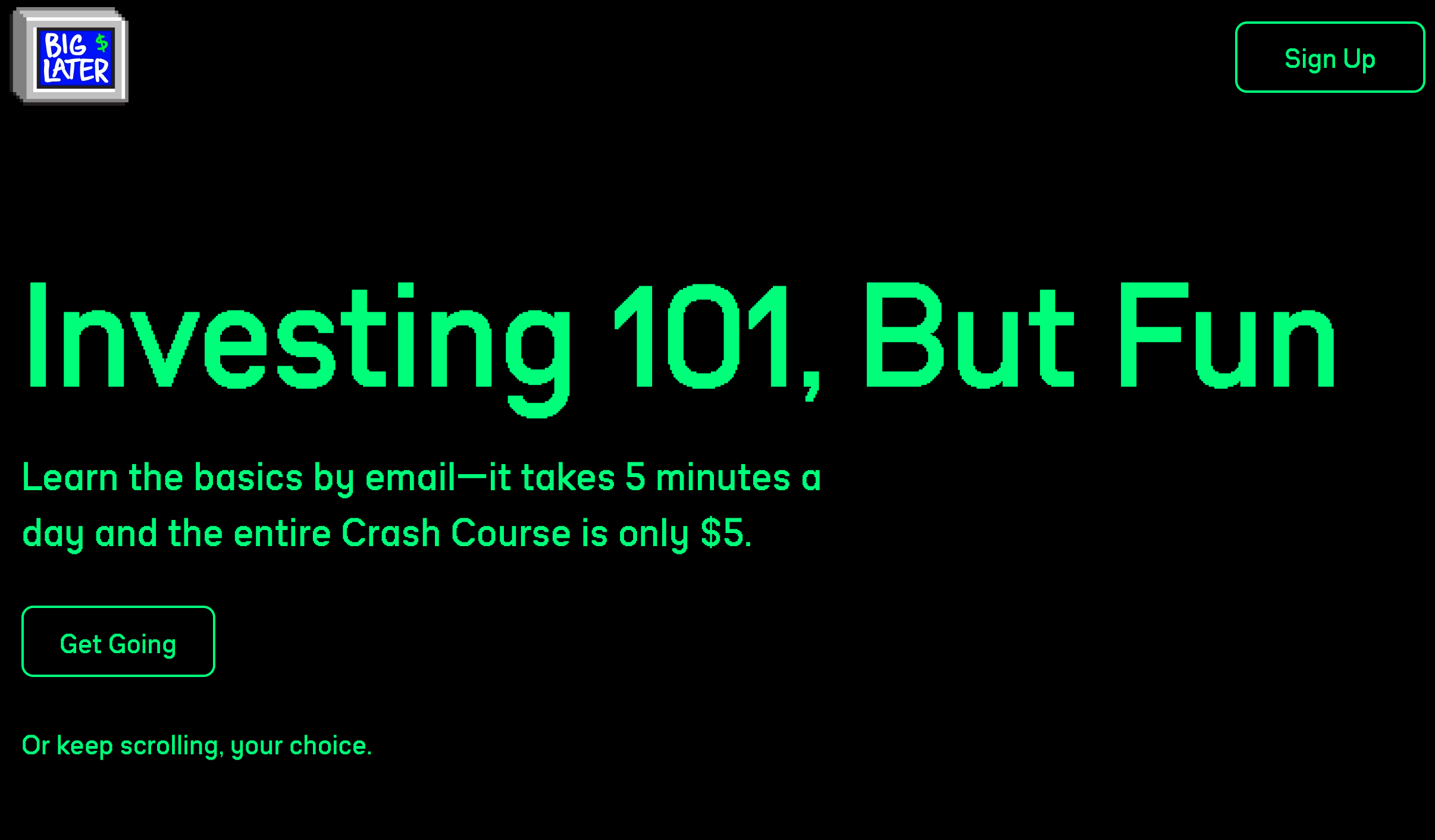 Each email in the course has a specific lesson, and together, the emails come together to create the course. I think we'll see more of these pop up in the future.
Should I create an EBC?⌗
As educators, we operate within the constraints of our university's course schedule and term system. Sometimes we can't get as deep as we want into a particular topic; other times, we are competing for a student's limited attention and time.
EBCs can be used to:
Supplement existing courses or programs. For example, you can use an email-based course as a way to deliver pre-work before a program begins. Or, it can serve as a supplement to weekly readings in a class.
Kickstart interested students into taking action, one small step at a time, with minimal investment on their part. These are individuals that may not currently be taking part in your courses or programs. Your existing marketing and outreach efforts don't resonate with them because they can't commit to events, workshops, courses, or other high effort options.
Test interest in new areas. Thinking of launching a product management curriculum at your university? Want to gauge interest among students? Develop an email course that covers some key topics and find ways to advertise and get students to sign up. After delivering the email course, you can find ways to expand your offerings by reaching out to these learners individually and having conversations with them about their interest in the topic.
Your objective for an EBC isn't to sell your courses or program. That might be the final ask or call to action in your last email in the course, but in general, don't be salesy in your emails.
Instead, provide value to the reader. Show them your expertise in the topic. Illustrate your voice and personality. Make them feel like you are speaking to them. Rather than sound like an instruction manual or provide a sequence of steps for your readers to follow, tell a series of stories that illustrate key learnings.
With an EBC, you can build a relationship with your students that can lead to other opportunities to work together, or deepen an existing relationship you may have with them.
The promise you will make⌗
For your EBC, think about the promise you will deliver to your readers 🤝. What is the one thing they'll be able to do once they've finished?
Make it possible for the reader to have very clear wins. For example, Cam Houser's 14 day camera confidence challenge promises that he will teach you "How to Go From Uncomfortable to Confident on Camera in 10 Minutes a Day".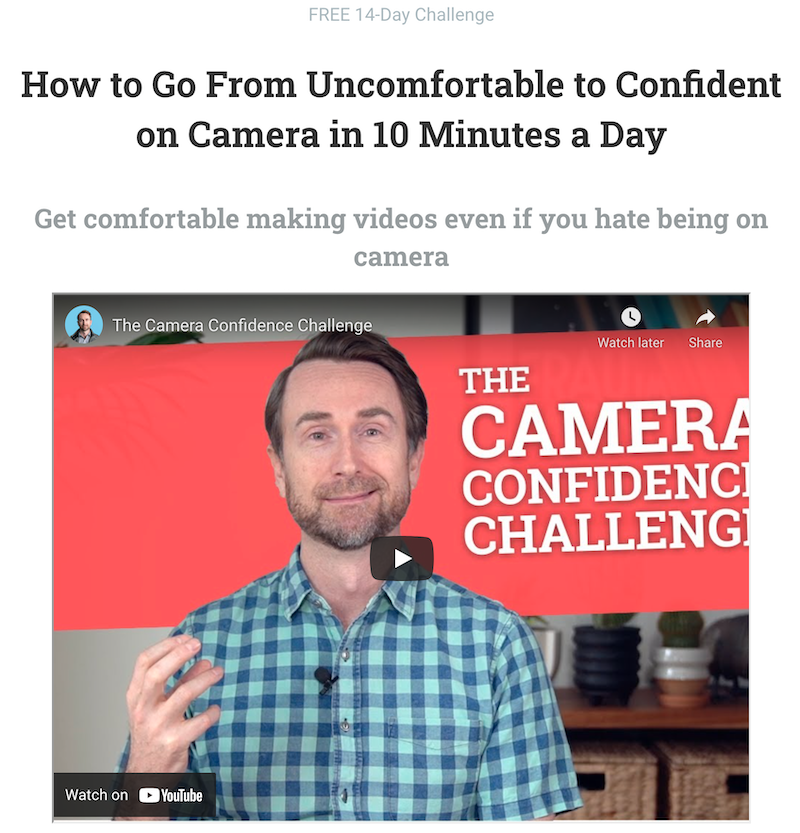 Tips⌗
Aim for short emails, less than ten minutes to read.

Write your emails in simple, easy to understand language.

End with a next step for the students to take. Examples include:

Reply back to you with an answer to a question
Go on a personal challenge
Fill out a worksheet or complete another action that will help them learn
Examples of EBCs⌗
Curious? Sign up for an EBC.⌗
Sign up for one of the three courses above. You can always unsubscribe.
Observe how each email in the series has a specific objective and lesson. Notice how the sequence builds up to the final email. Reflect, from the perspective of a novice to the topic, how you feel about what you're learning and the email author's credibility over time.
You'd be surprised at how email, when used creatively, can effectively educate someone on a small topic asynchronously. For example, Will Steiner's Big Later investing emails are light hearted, funny, but also based on solid investing principles.
I'll be piloting an email-based course this Fall at Rice University as a way to supplement our most popular entrepreneurship course, New Enterprise. This is the first step in a series of experiments that I'll be doing with the blend of online learning and university programs. Sign up below to get future short reads like these in your inbox.