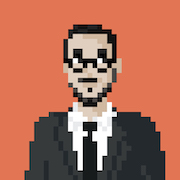 👋 Hi, I'm Hesam.
Updated Dec 21 2022
30 second bio:⌗
Nearly two decades of experience teaching university courses and workshops. I've taught courses in management information systems, entrepreneurship, industrial design, and engineering.
Former DJ during my years studying in grad school. I was (and continue to be) obsessed with the art of DJ'ing and crafting memorable experiences.
I'm a former software startup founder.
Currently, I build and launch new courses and programs as part of my work at the Liu Idea Lab for Innovation and Entrepreneurship (Lilie) at Rice University.
What I've done:⌗
In 2016, I helped start the Liu Idea Lab for Innovation and Entrepreneurship at Rice University. I'm currently the Director of Strategic Initiatives and Programs.
Previously, in 2013, I founded the University of Houston's startup accelerator and technology entrepreneurship program, RED Labs.
I've had the chance to build study abroad courses in Peru, Brazil, France, and (next summer) the Netherlands.
What I'm interested in:⌗
I dabble in email based courses. I have written ones on how to find good problems to solve (titled The Search for Good Ideas) and how to craft a demo day style pitch (titled How to Deliver a Winning Startup Pitch). Both were written for Rice University students.
I'm currently experimenting with chatbots.
I am curious about longevity, fasting, and metabolic health. I do a five day water fast quarterly and regularly test my reactions to foods with a continuous glucose monitor.
On this site, you'll find:⌗
short essays on higher ed, pedagogical innovation, and entrepreneurship
an overview of past courses and workshops I've created
Twitter: @Hesam E-mail: on this page